Welcome to HiVis Custom
1. Who we are
HiVis Custom is a small Brand from Viet Nam. We are a pioneer store providing High Visibility and Reflective Product for personality, company, and workers. With the pleasure to bring customers unique and creative designs that do not only safety, That bing own interests and personality but also show their love and honor.
2. What we do
Customize HiVis Clothing to show your personality
Customize HiVis Logos & Company Names to popularize your brand
And… if you have any other ideas for customizing your products, feel free to let us know!
With our customer-centric core value, we firmly believe you'll receive high-quality products and only the best customer service.
We've served over a million satisfied customers from all over the world. And if you need any more reasons to check us out, we also hold a 5-Star customer satisfaction rating from thousands of reviews on hiviscustom.com, so you know you won't be disappointed.
3. Our Mission
We create workwear that not only provides safety but also brings out the interests and style of the hard-working people that wear our workwear.
With customer satisfaction on top priority, we believe you'll receive high-quality products and the best customer service.
We want to build a lasting relationship with you. We understand how important every life milestone is, and we're honored to be a part of yours. We want to grow with you, and we are ready to be there to celebrate all your moments.
Don't forget to follow us on social media for new releases, giveaways, contests, and promotions.
If you have any questions, please do not hesitate to contact us through:
Email: cs@hiviscustom.com
Phone: +1(636) 888-0588
Mon-Sat: 9 AM-5 PM GMT+7
R&D Team Office: 02 Ton That Thuyet, My Dinh, Nam Tu Liem, Ha Noi, Viet Nam.
Mailing Address: 300 Delaware Ave Ste 210 #494 Wilmington, DE 19801, United States
Sincerely,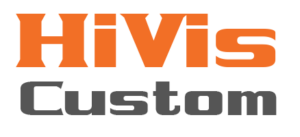 HiVis Custom